Today is World Down Syndrome Day! We've loved seeing some of our schools celebrate by wearing brightly colored, mismatched socks! #MovingForward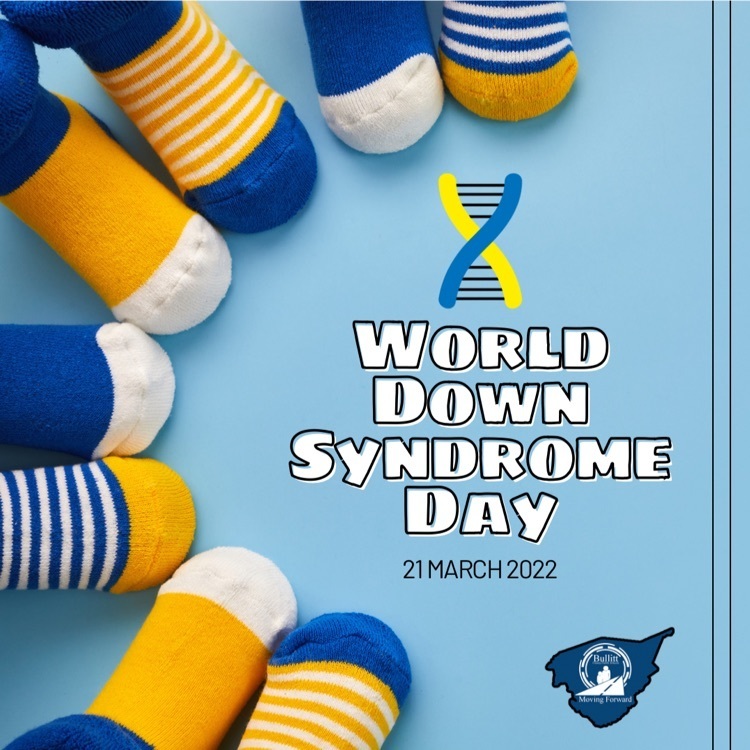 Congratulations to Ms. Amy Leasgang from MWMS who is currently serving on the Commissioner's Teacher Advisory Council! Way to represent BCPS at the state level! #MovingForward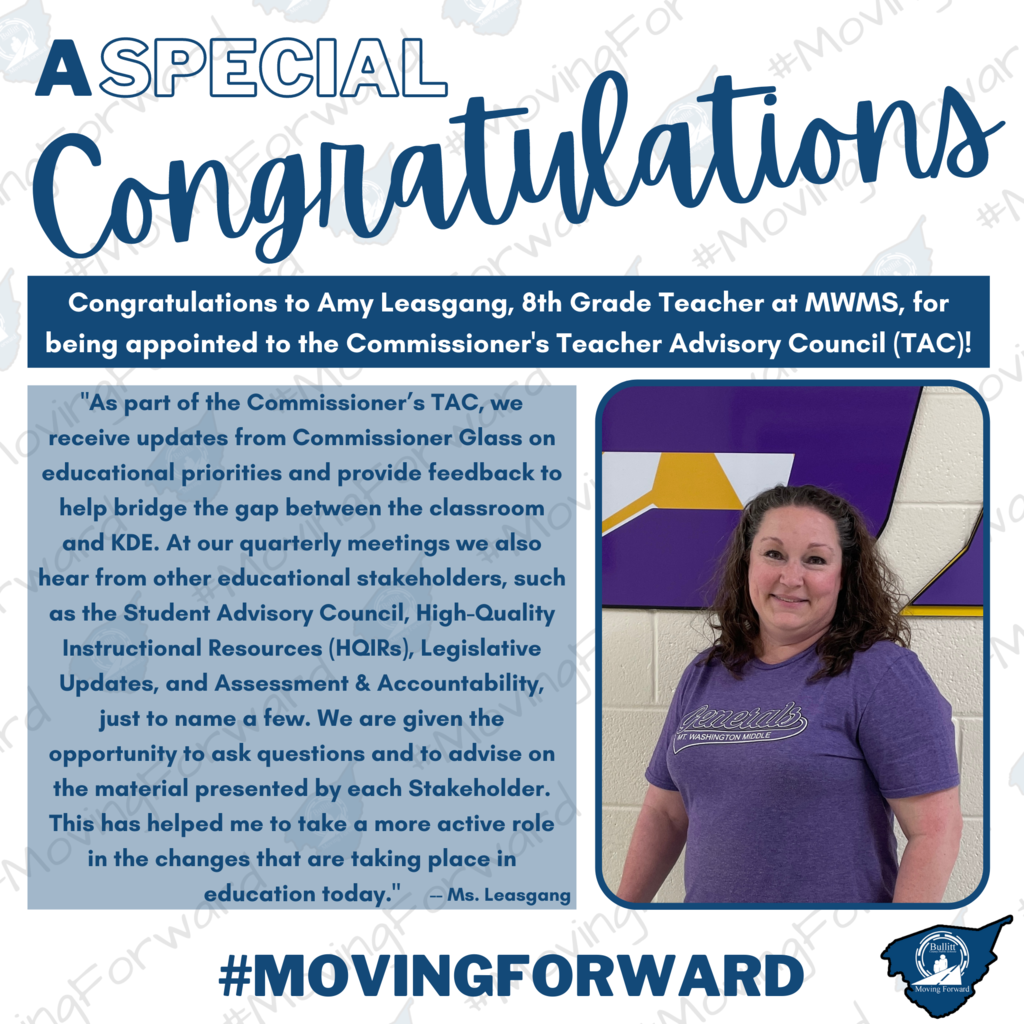 It's finally spring!! #MovingForward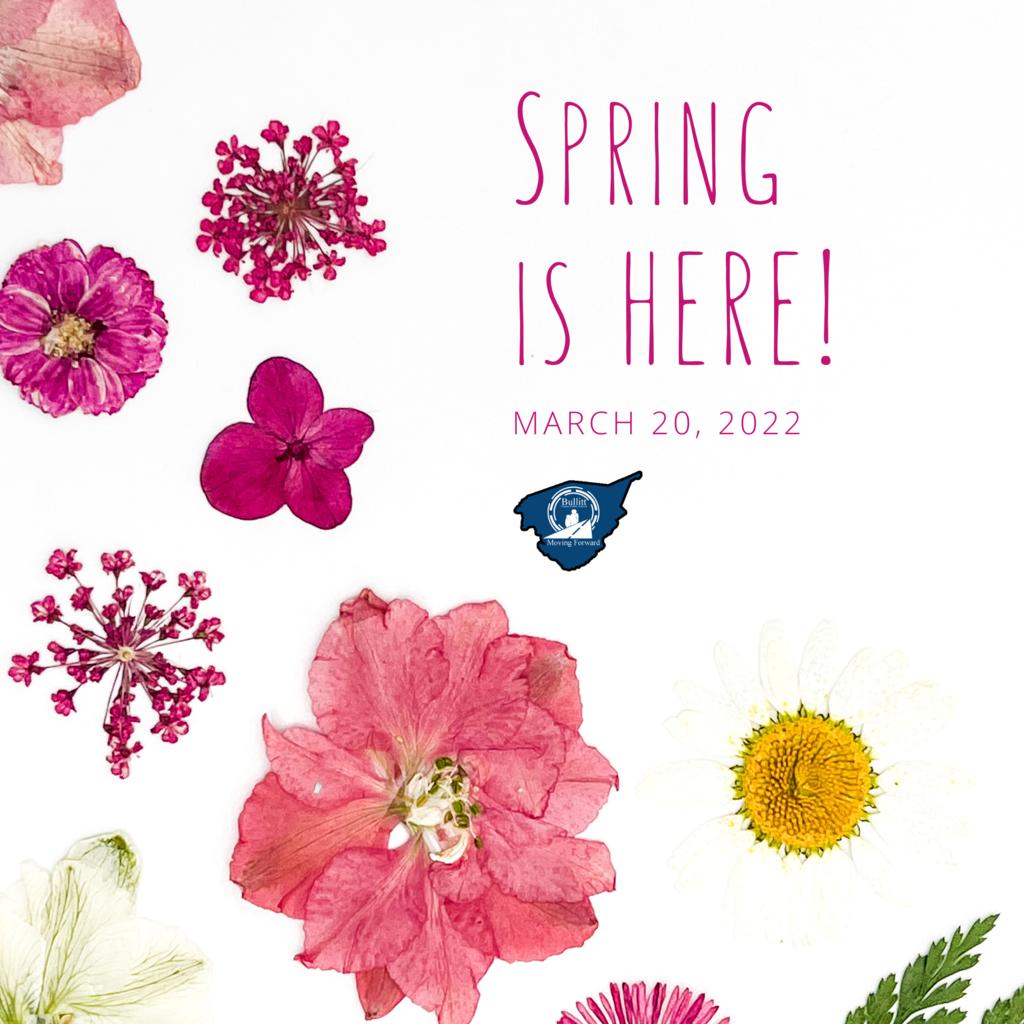 That's right... still not Friday. But we're close! #MovingForward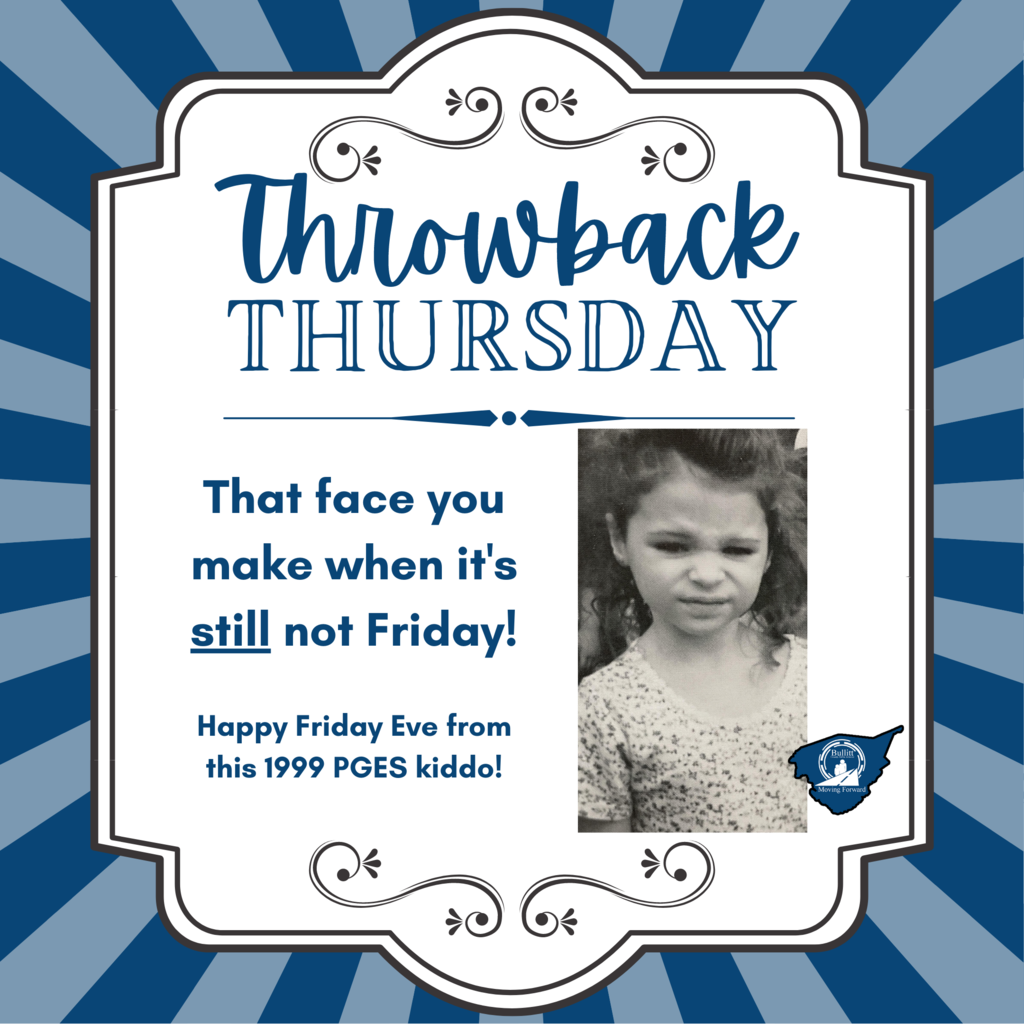 Our building leaders met together this morning to collaborate on how to keep their buildings #MovingForward! Our Core Value of "Shared Accountability" was evident in the conversations they had about how to best continue supporting our students and staff.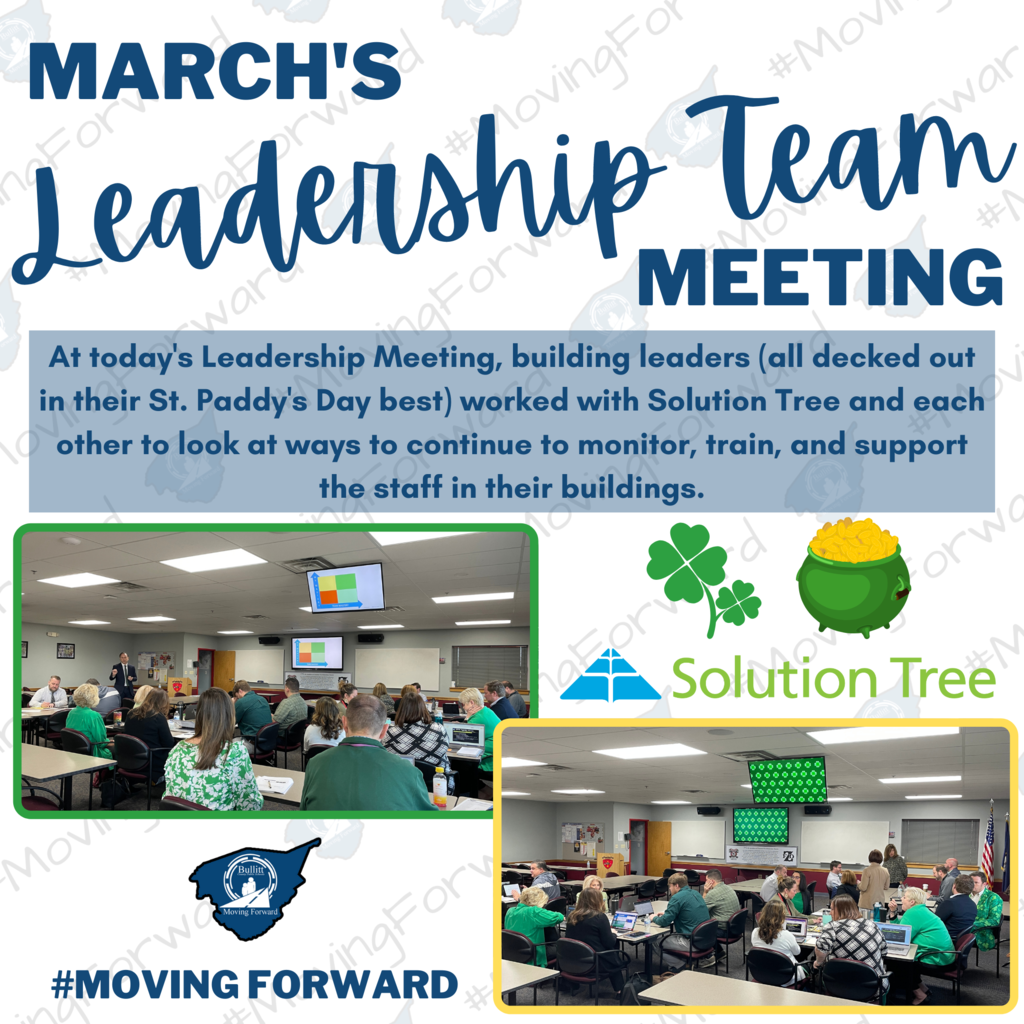 Happy St. Paddy's Day, BCPS! Do you have your green on? #MovingForward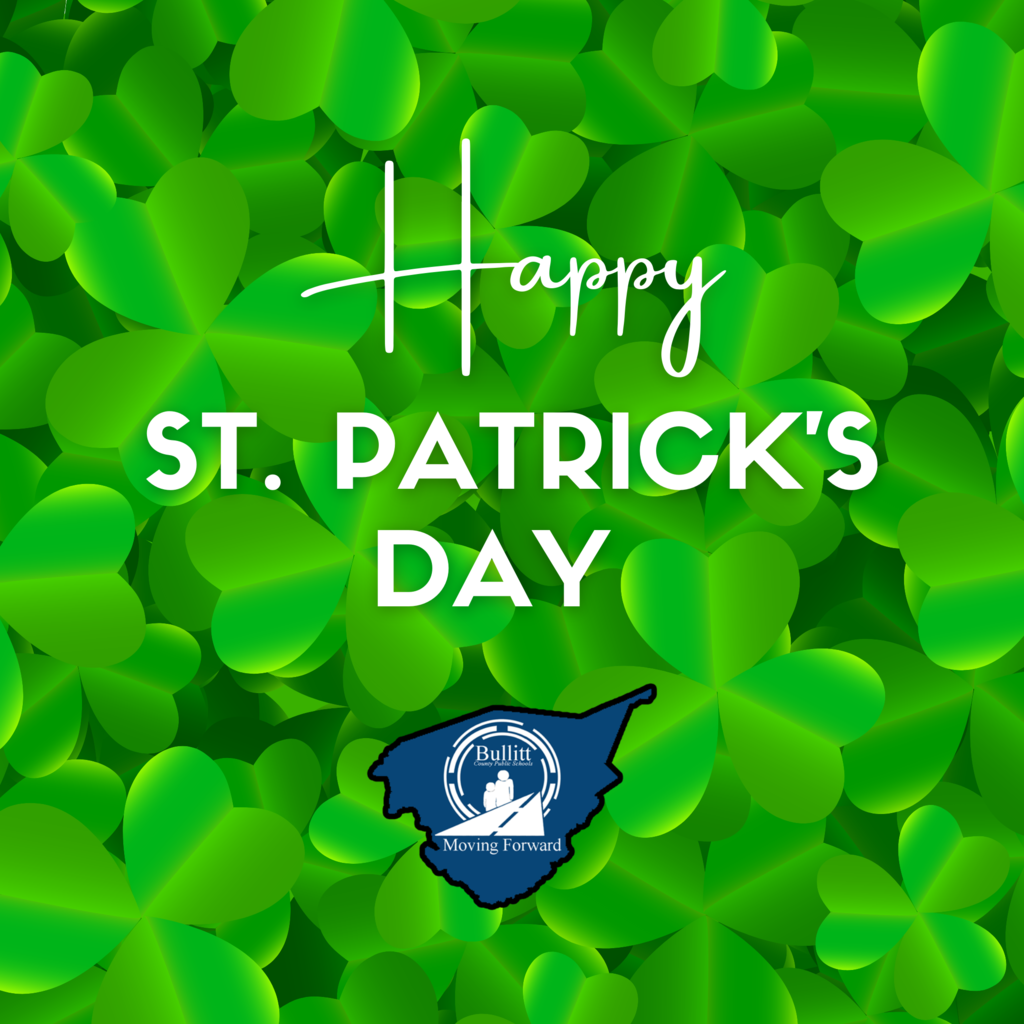 Don't forget: We'd love to have you join us to reimagine learning and assessment! Sign ups to join our Community Collaborators for Innovative Learning Team close on March 20th! Visit this link to learn more and sign up: bit.ly/bcps-ccil #MovingForward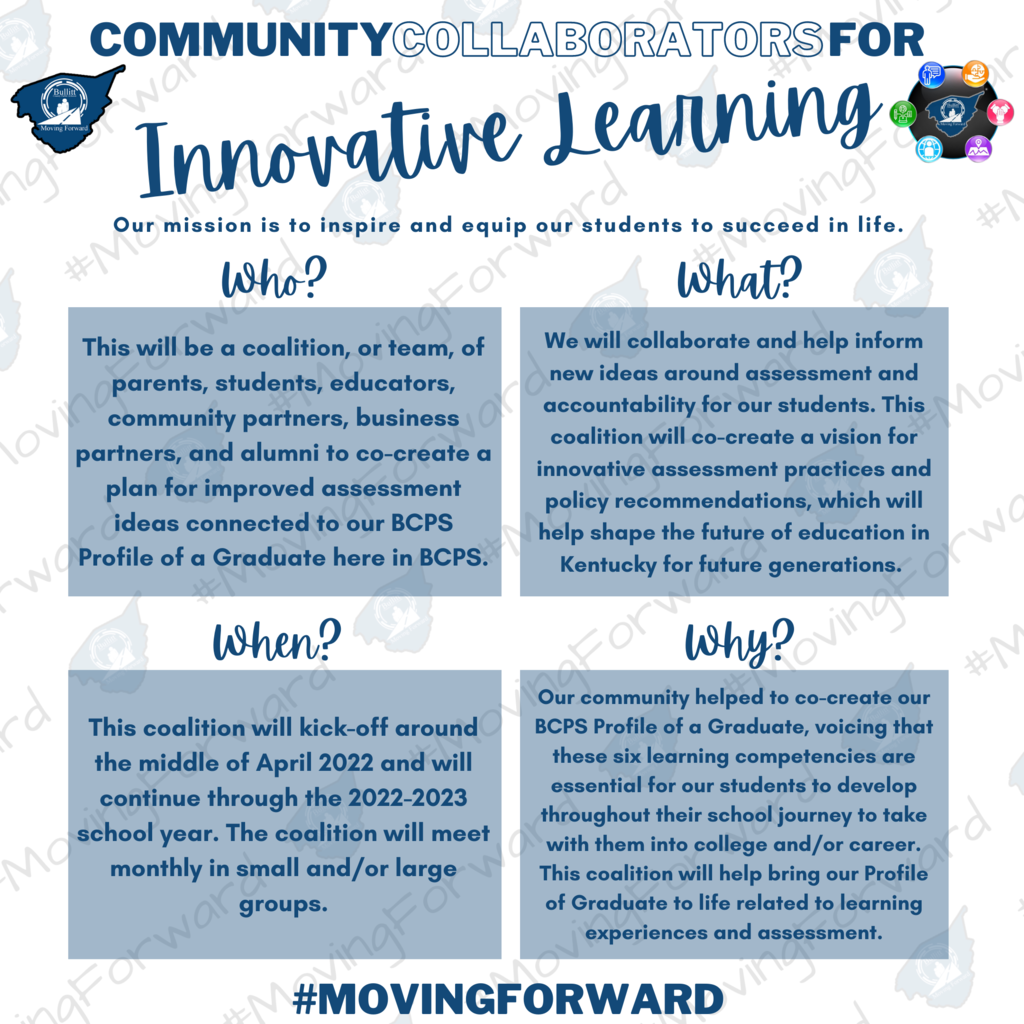 Today is World Social Work Day! BCPS would like to shout out our LCSWs & Support Staff: Jennifer Ballard, Tiffany Reynolds, Heidi Webb, Berniece Nyarko, Allison Robinson, Stephanie Warner, Marjie Miller, Tara Haddaway, & Kelsey Headden. #MovingForward #SWMonth2022

We had several students attend the state Educators Rising conference and competition recently at Bellarmine University. We wanted to give a special shoutout to Alicia Konichek from BCHS for her 3rd place finish! She is now invited to compete at the national level! #MovingForward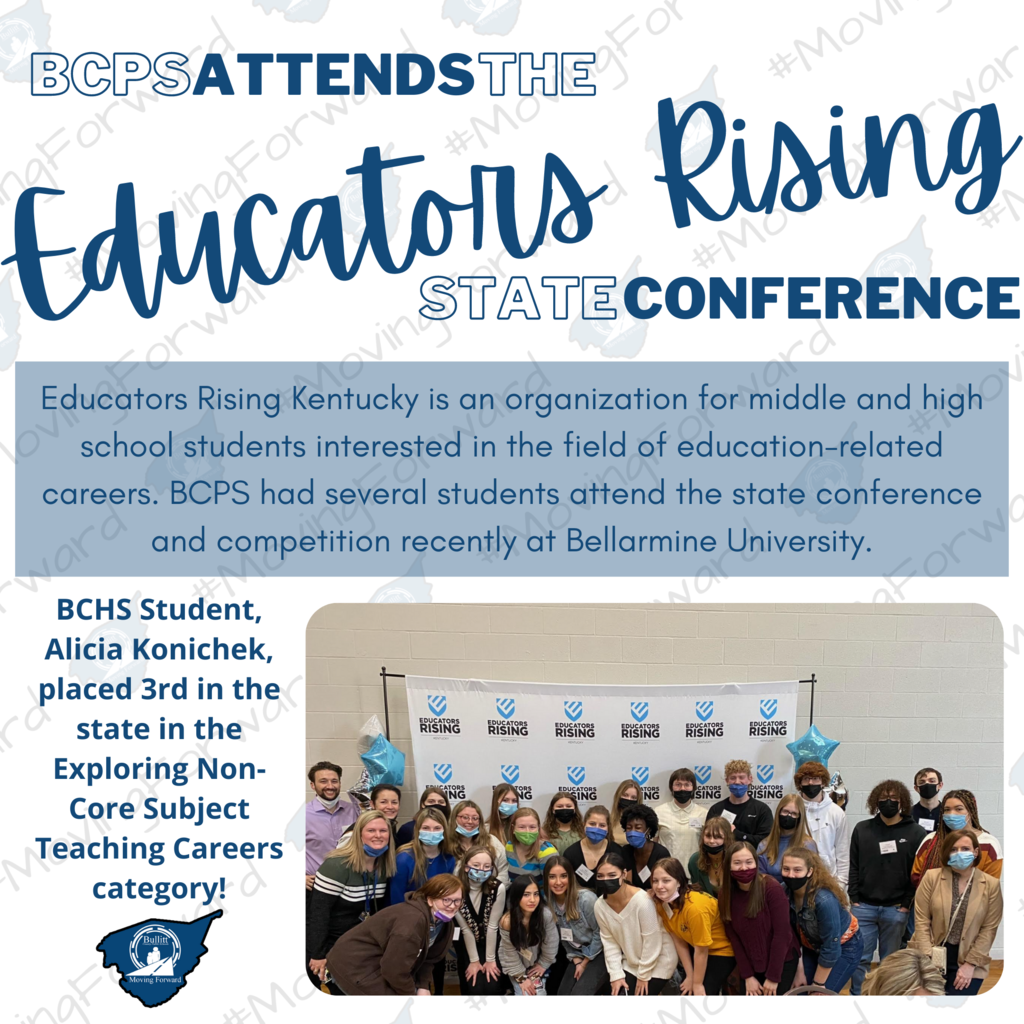 Congratulations to all of our wonderful BCPS staff members who presented at the KySTE state technology conference last week! They did a great job showcasing how BCPS is always #MovingForward! #KySTE2022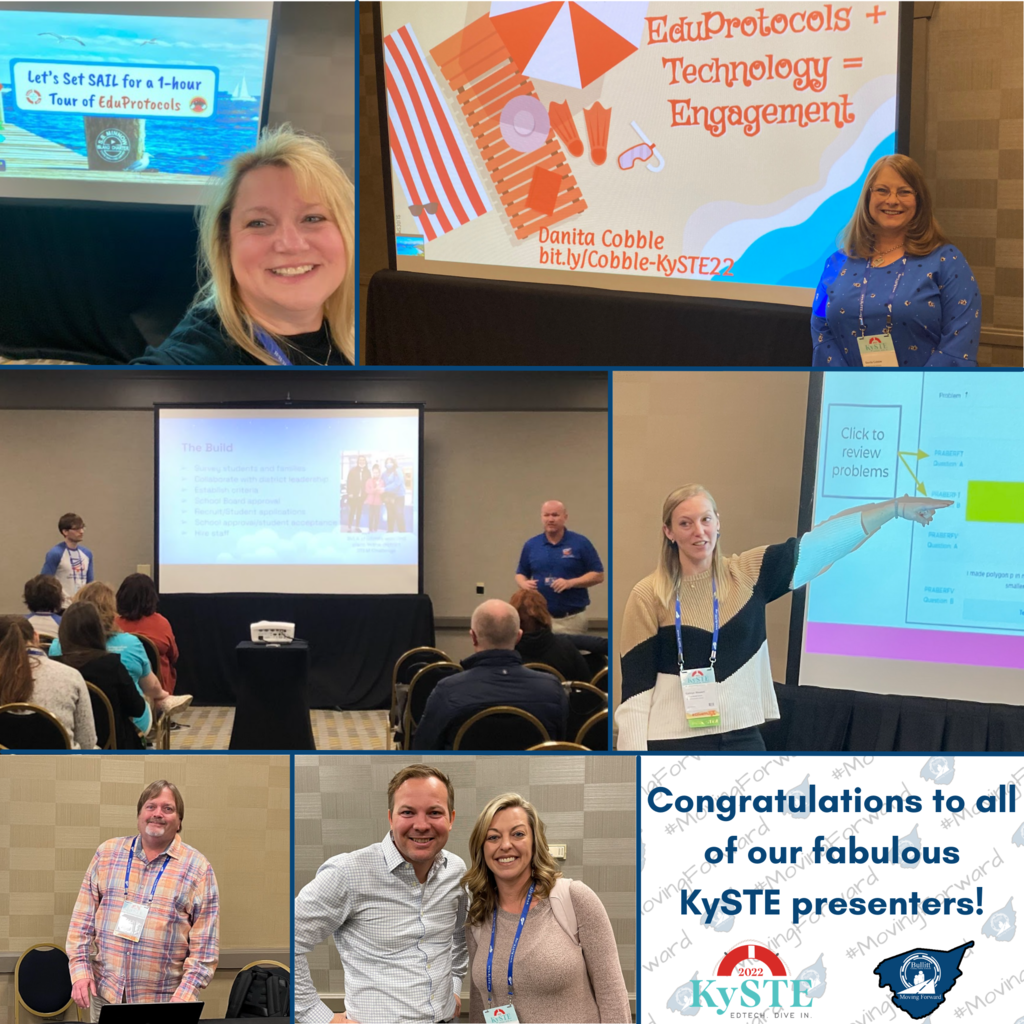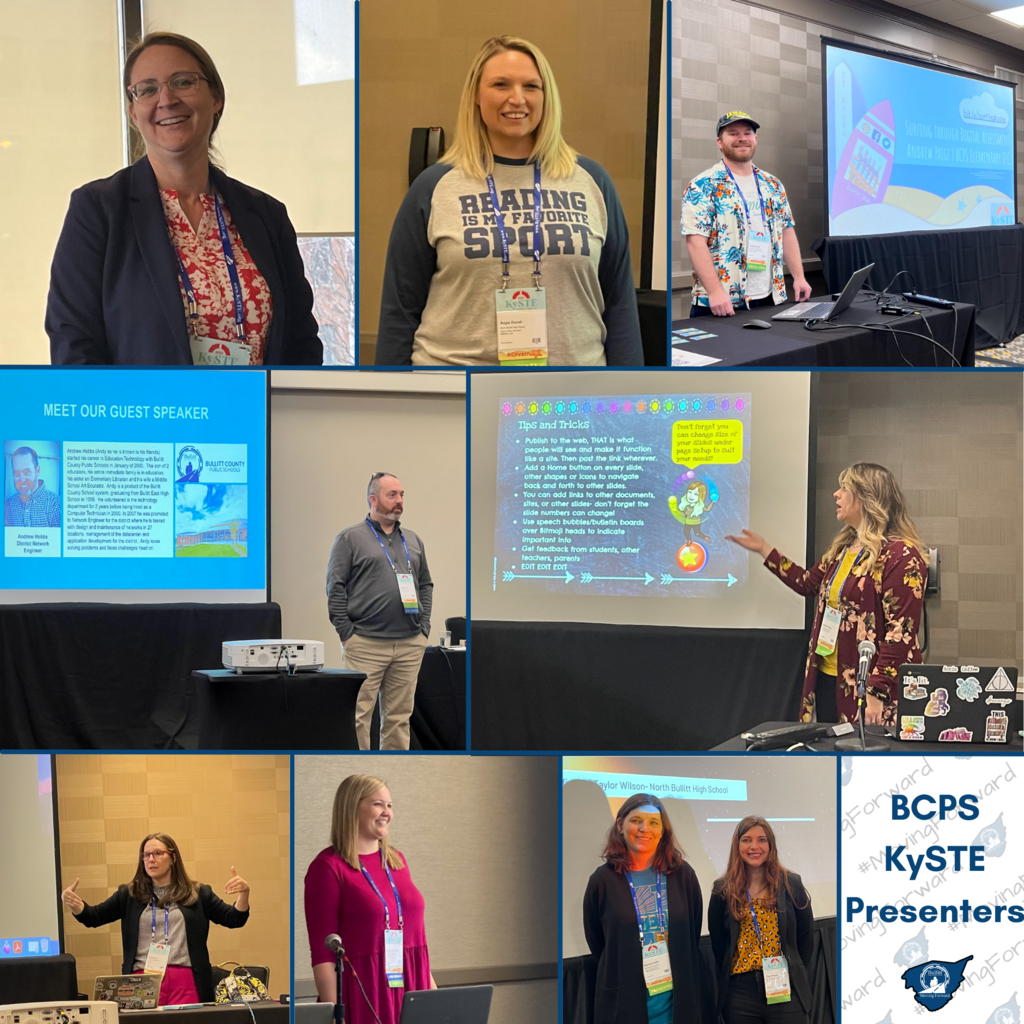 Don't forget about our Youth Mental Health First Aid trainings coming up on March 22-23! If you're interested, please register here: bit.ly/march-mental-health #MovingForward

Happy Pi Day, BCPS! How are you celebrating? #MovingForward

It's National Good Samaritan Day! How can you lend a helping hand to others today? #MovingForward

Our clocks "spring forward" tonight - don't forget to make the change, BCPS! #MovingForward

These three Discovery School Students were chosen as winners in the 2021 Congressional App Challenge! They created their App "The Mathlete" to help make math more fun. Way to go!! #MovingForward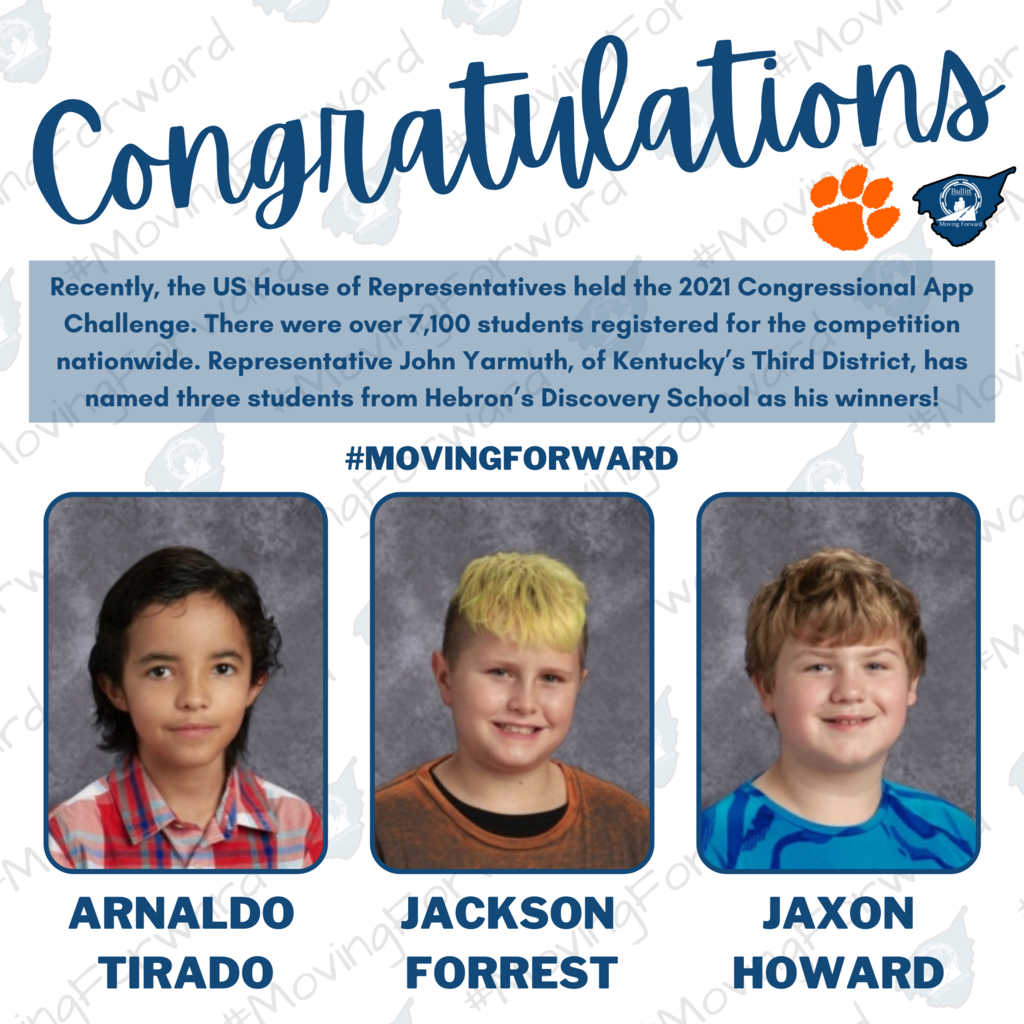 Today is #SELday! Social-Emotional Learning helps teach student important soft skills like communication, collaboration, and self-awareness that will help them succeed both in school and in life. Check out these things you might see and hear during an SEL lesson. #MovingForward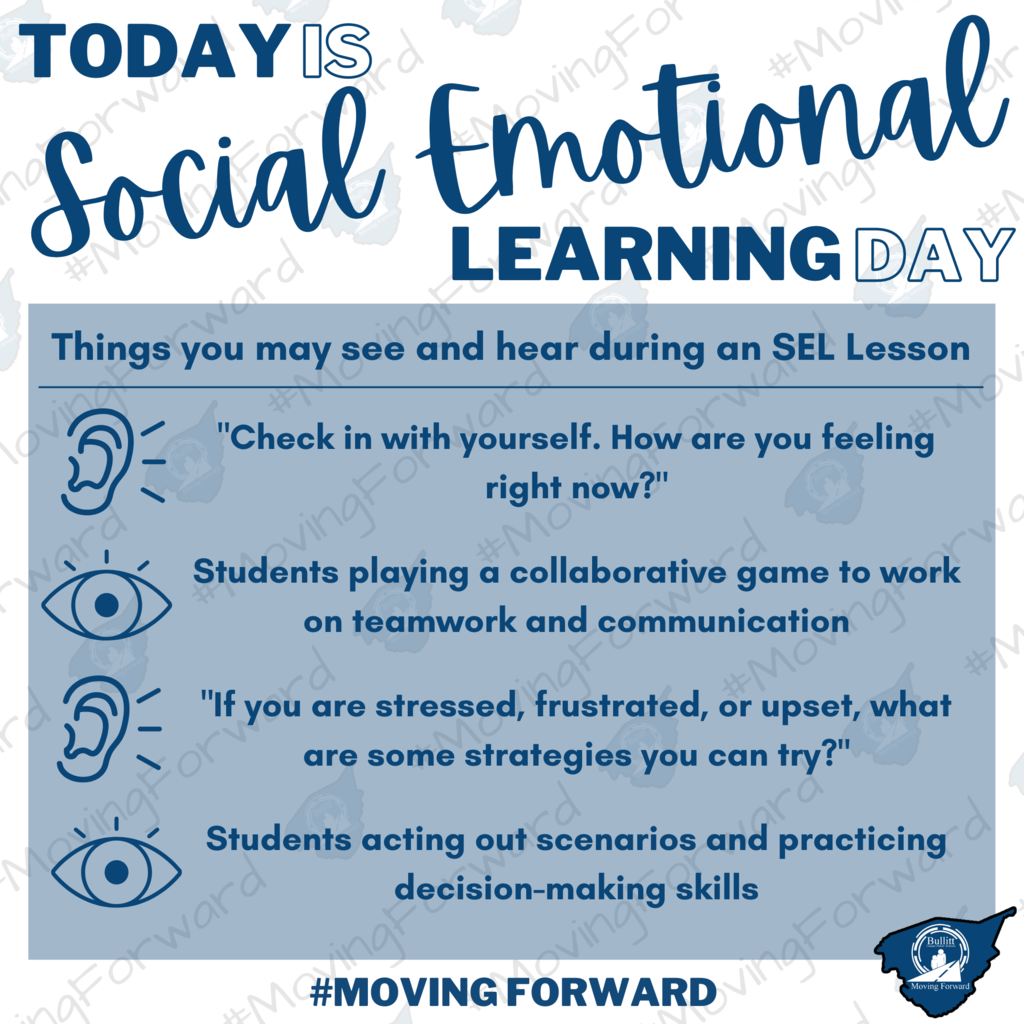 It's National School Breakfast Week! My how our cafeterias have changed since 1953! #NSBW22 #MovingForward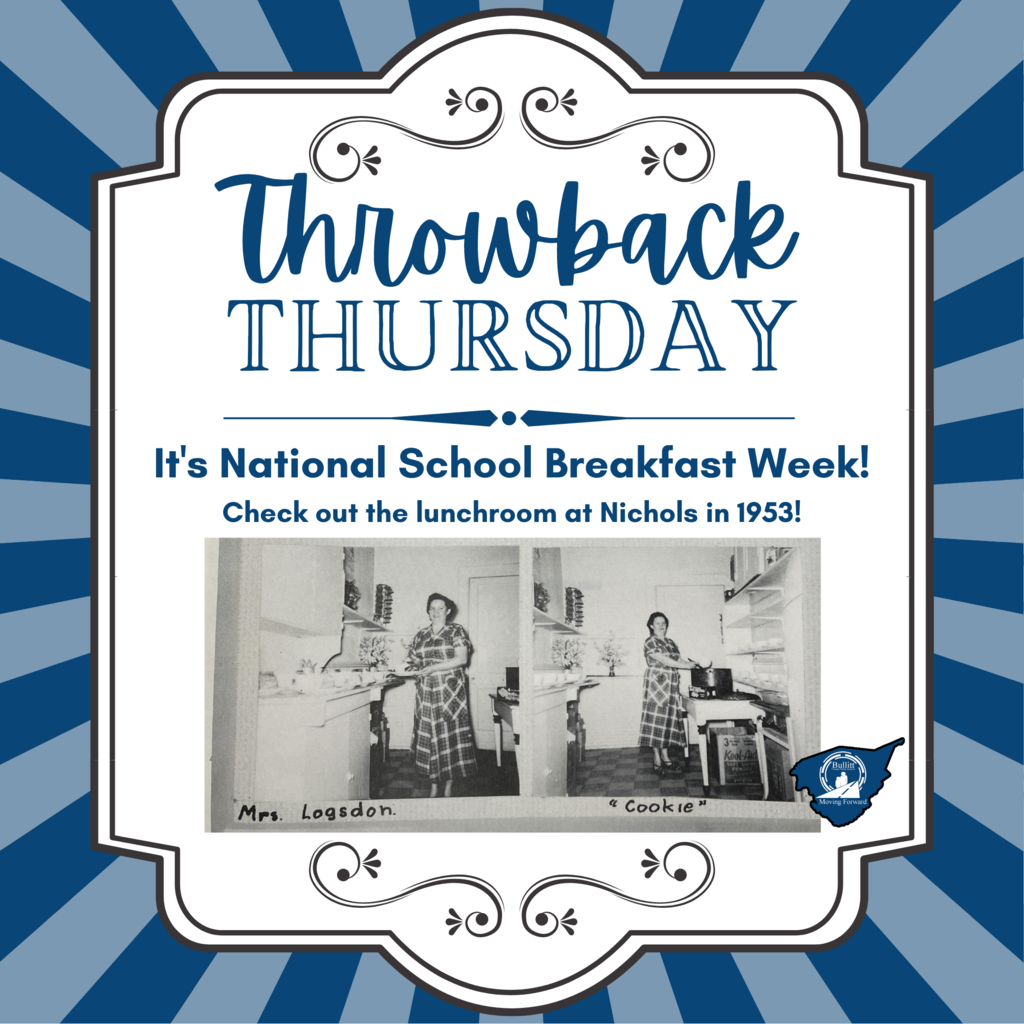 Keep that gold safe and secure this March! Check out this popular scam list that has recently been released by the BBB. Stay alert, BCPS! #MovingForward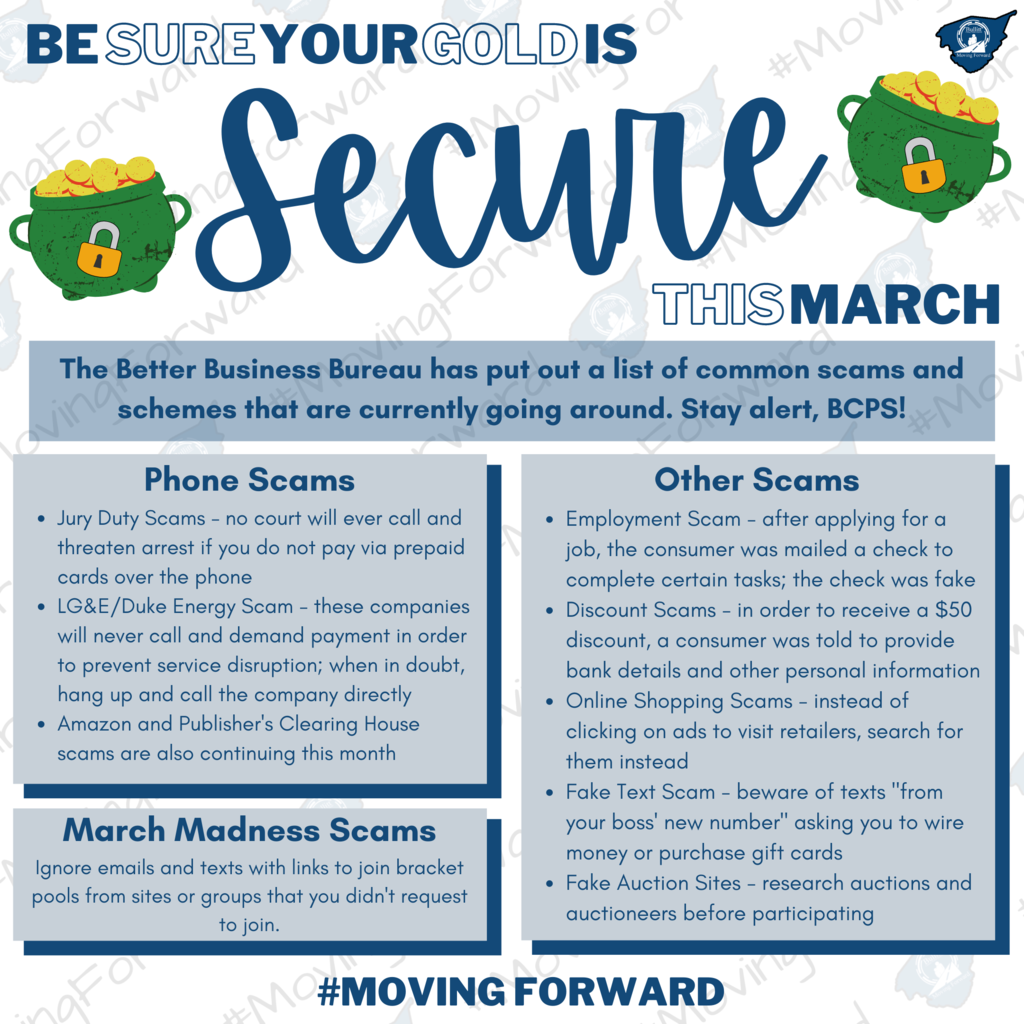 Our B.E. Lady Chargers have successfully made it to the Elite Eight! BEHS will dismiss at 11 AM on 3/11. Any student from any school that would like to attend tomorrow's game can submit a copy of their ticket stub in order to be excused.
https://bit.ly/bcps-girls-bball-2022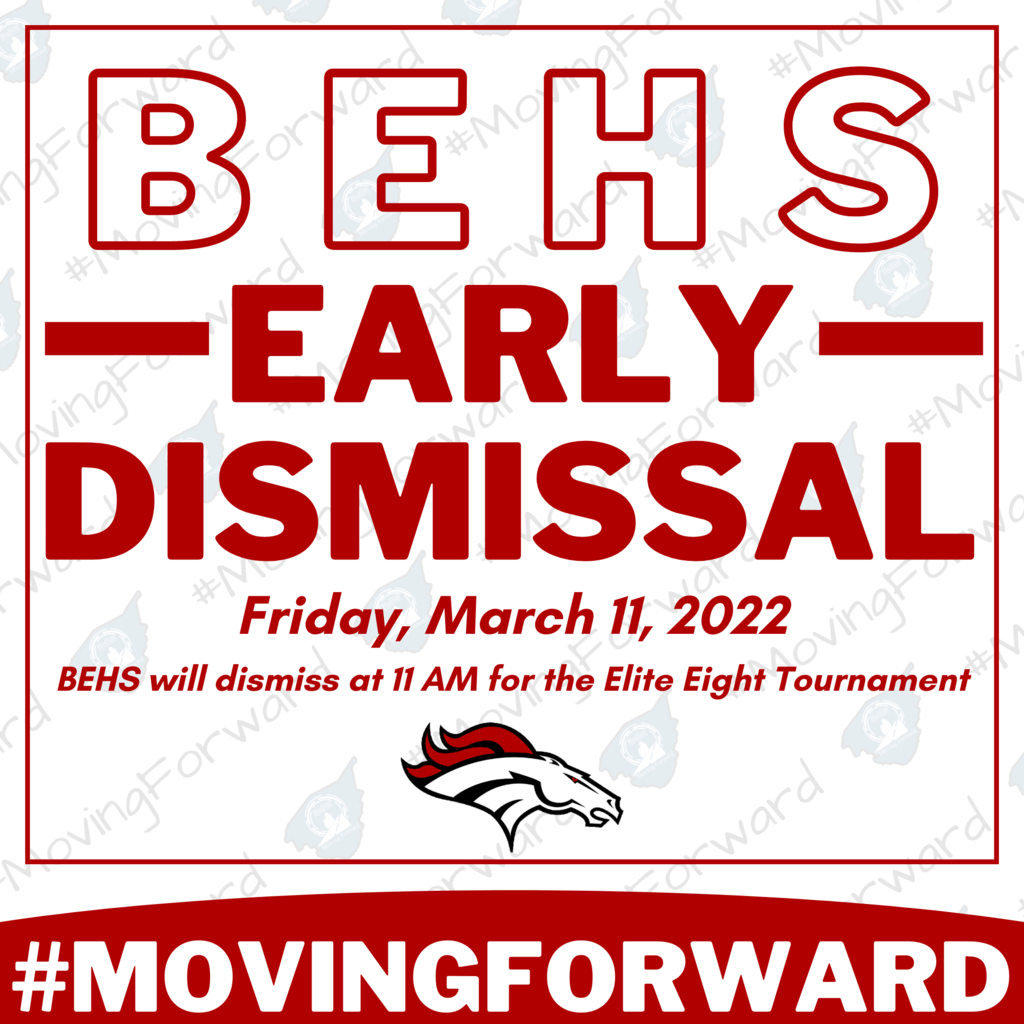 Congratulations to our BCPS staff members who were selected to present at the Kentucky Society for Technology in Education (KySTE) State Conference later this week! #MovingForward